Regular price
Sale price
€14,99
Unit price
per
Sale
Sold out
Straw yellow colored wine more or less full of greenish reflections in youth; dry taste, perceptible a nice tone of cedar mixed with grapefruit, with hints of thyme and rosemary and a slight marine minerality.
Variety: 100% Vermentino
Cryomaceration for 24 hours followed by soft pressing and fermentation at controlled temperature in steel tanks, with maturation of 4 months and refinement of 2 months in the bottle.
The Aimone Vio winery relies on traditional factors of the Ligurian Riviera di Ponente such as the composition of the soil, the sunny position, the organic cultivation and the scrupulous work on each plant with particular attention to all the processes in the vineyard to obtain quality fruit. higher.
Bottled by the winemaker Aimone Giobatta Vio Bastia, Albenga (SV), Italy.
Vintage: 2021
14% vol, 75 cl.
Contains sulfites.
Share
View full details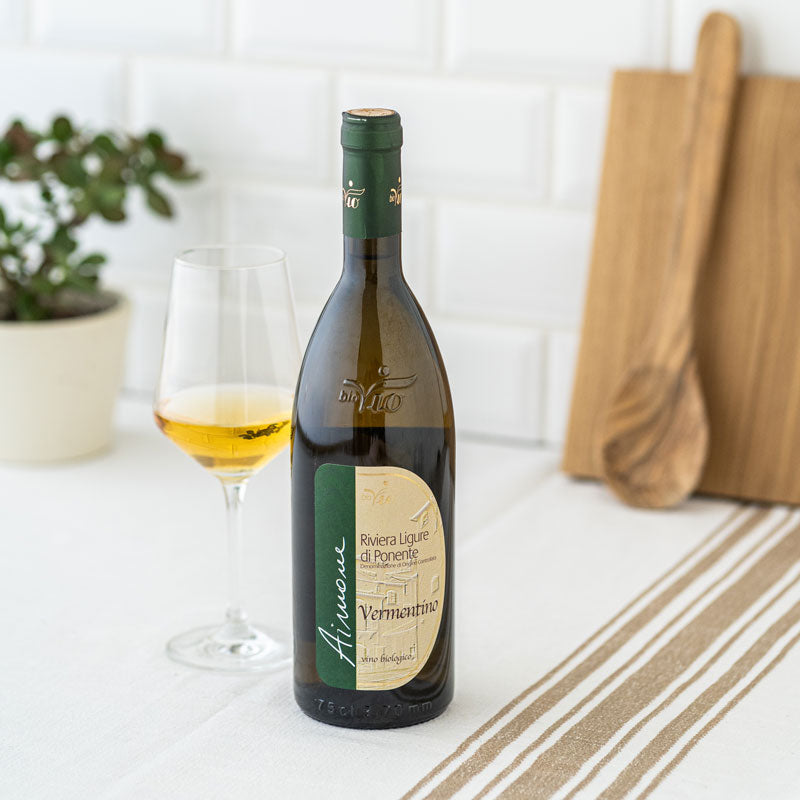 You may also be interested in...
Zero Waste
Buy in Outlet up to 50% off
We reduce food waste with our end-of-stock boxes or with closer expiration dates.
Discover our Gift Cards
Our Gift Cards for your gift
Choose our Gift Cards to be able to give a delicious and fun experience!
Our customer reviews
Check out the latest comments and reviews for Organic DOC Aimone Bio written directly by our users:
Assessment: